Having started in membership management, we have begun to expand our service offerings into fundraising. Having membership information well-organized and easily accessible makes our systems a natural fit for fundraising activities. From the initial appeal to reporting on effectiveness, our systems can handle your fundraising activities while minimizing administrative overhead on your office staff.
We're starting out on a request-by-request basis as we establish processes and procedures that can be scaled and adapted to multiple jurisdictions. Below you will find our established offerings that are available to our clients. If you have a fundraising project in mind, we would love to discuss and see if we can help you. Please call 888-696-4652 or emailinfo@grandview.systems.
Business Listing Directory
Business directory service for Freemasonry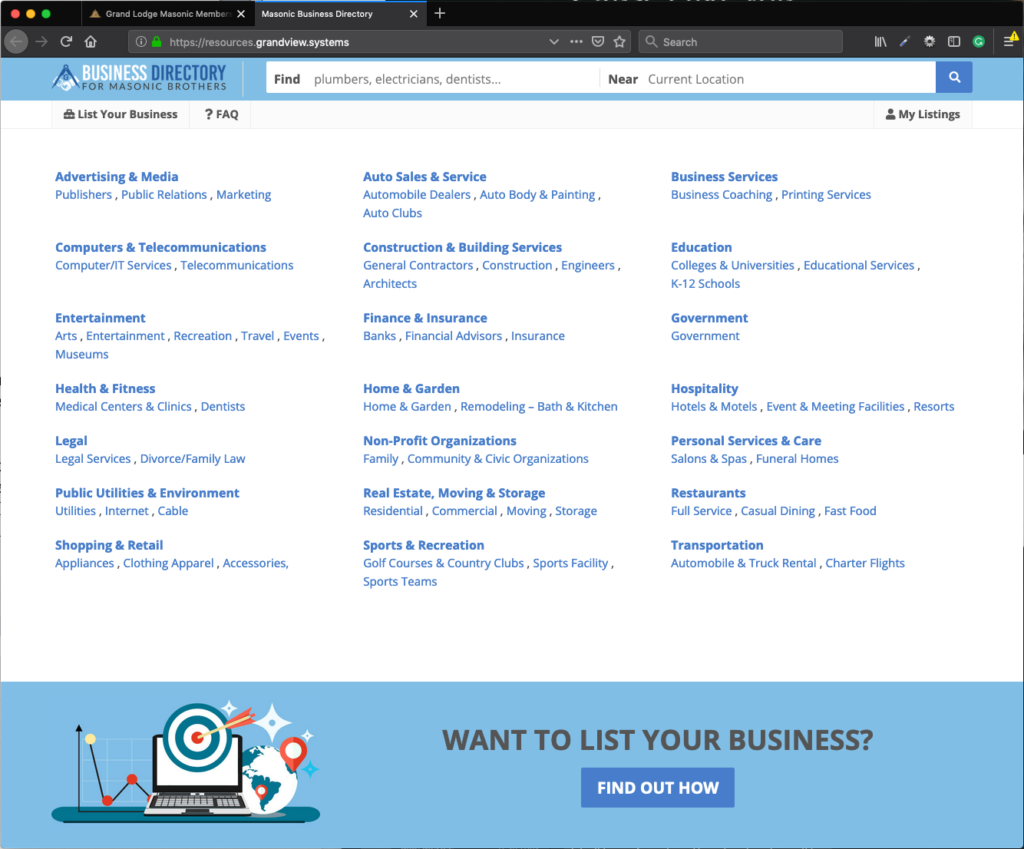 We're excited to announce the launch of our Mason only business directory service! This has been a long time coming and we have been running the system through the paces to see that we have a solution that will work with the least amount of overhead on the Grand Lodge offices.
Here is how it works.
Members who own or operate a business can purchase a listing much like an ad in publications. They set up their business through their member portal without any assistance from the Grand Lodge. Upon approval, their business is available in the directory for other members to search and find.
Members access the directory through their member portals. If a member falls out of good standing he looses access to his portal and the business directory. The directory bridges jurisdictional lines so any Grand Lodge using Grand View can see businesses from other jurisdictions weather they're traveling in that jurisdiction or need professional services from afar.
This program has many benefits and the potential to generate substantial income for the Grand Lodge. Additionally and more importantly, this system provides a value added service for each and every member! Encouraging communications between the members and adding value to their status as a Mason.